&gallery Announces Collaboration with Guest Curator for Summer Exhibition
&gallery is pleased to present it's next exhibition in collaboration with Miami-based curator Alvaro Miranda Perez. The show, "A Black Ship Moment", is the first of many collaborative endeavors between &gallery and Perez, who is the founder of Black Ship Gallery.

Black Ship fuses together arts and entertainment in a variety of venues such as galleries, art fairs/conventions, museums, concert halls, and more. Exhibition and public spaces merge with music venues, work habitats and living spaces.

The multi-sensory program of Black Ship allows for a non-fragmented experience of art and lifestyle, breaking away from the current gallery/museum model and moving towards an integrated immersion of the viewer, where passive audience becomes a participant.

Black Ship is comprised of a centrifugal group of artists working both independently and collaboratively where art, environment and identity are intrinsically linked. It begins with the intellectual property drawn from visual art, architecture, music, philosophy and the performing arts.

_

&gallery is based on the concept of offering a platform for artists to broadcast their work to collectors near and far. We work directly with artists and curators that have been either trained, established, working or living in Miami.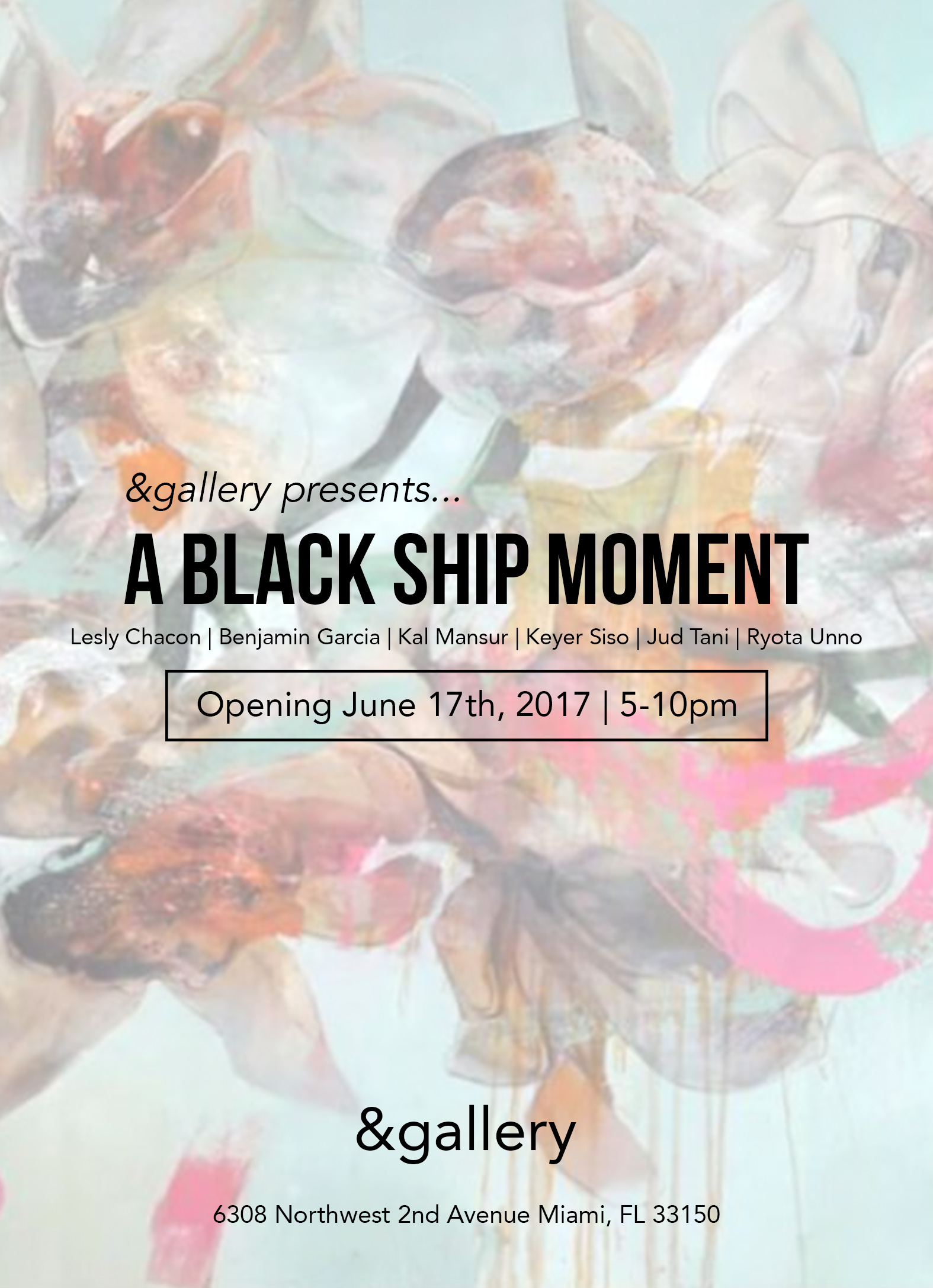 A Blackship Moment
Curated by Alvaro Medina Perez
in Collaboration with &gallery

Opening Saturday June 17th from 5-10pm

Featuring works by:
Lesly Chacon
Benjamin Garcia
Kal Mansur
Keyser Siso
Jud Tani
Ryota Unno

Sounds by Bea Pernia from 7-9pm